On 28 April, the Cathedral of Mallorca hosted a lecture by Dr María de Mar Escalas about 'la capella del Santíssim', the work of Miquel Barceló.
Monsignor Teodor Suau, Dean-President of the Cathedral of Mallorca, presented the event. In his address he recalled and celebrated our ancestors for creating a space as special as the Cathedral of Mallorca and, in particular, 'la capella del Santíssim'. He also highlighted the fact that it was the joint resolve of the Church of Mallorca, the Government of the Balearic Islands and the University of the Balearic Islands that made it possible to complete a work that now forms part of the identity of the Cathedral, the Church and the society of the island and of which they can be proud.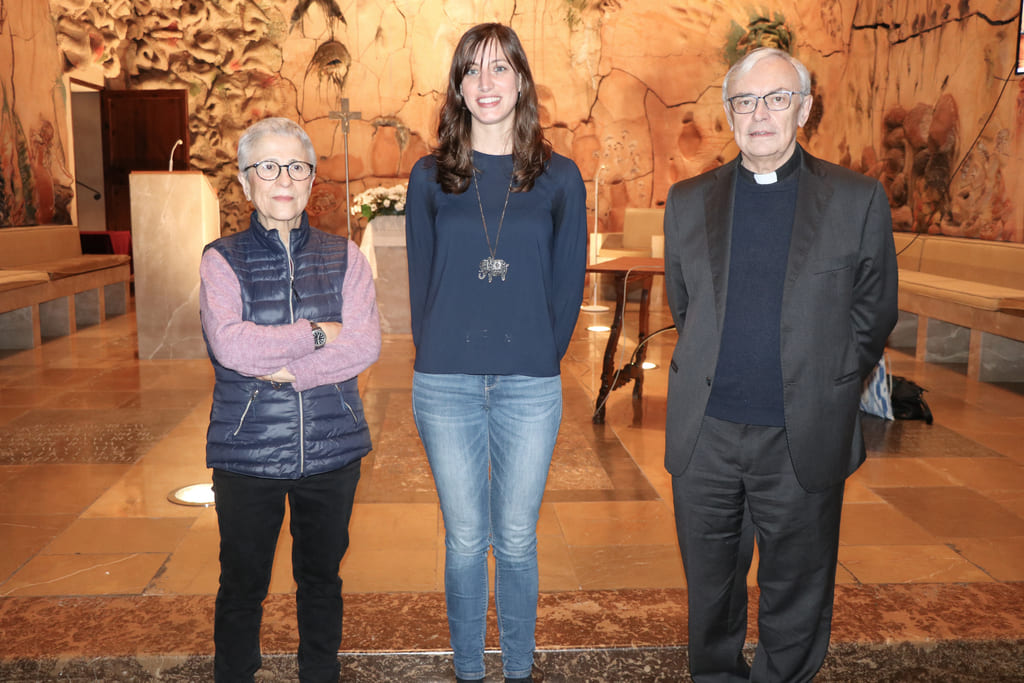 For her part, Dr Mercè Gambús, director of the Cathedra – Cathedral of Mallorca, introduced the lecture by Dr María de Mar Escalas. Dr Gambús underlined how unusual it was for a contemporary intervention that was not a necessity at a heritage level to be done in a historic Gothic chapel, like the Chapel of Saint Peter was at the time. She also noted that the seed of the reform was planted with the proposal by the University of the Balearic Islands to award Miquel Barceló an honorary doctorate, a process in which she played a part.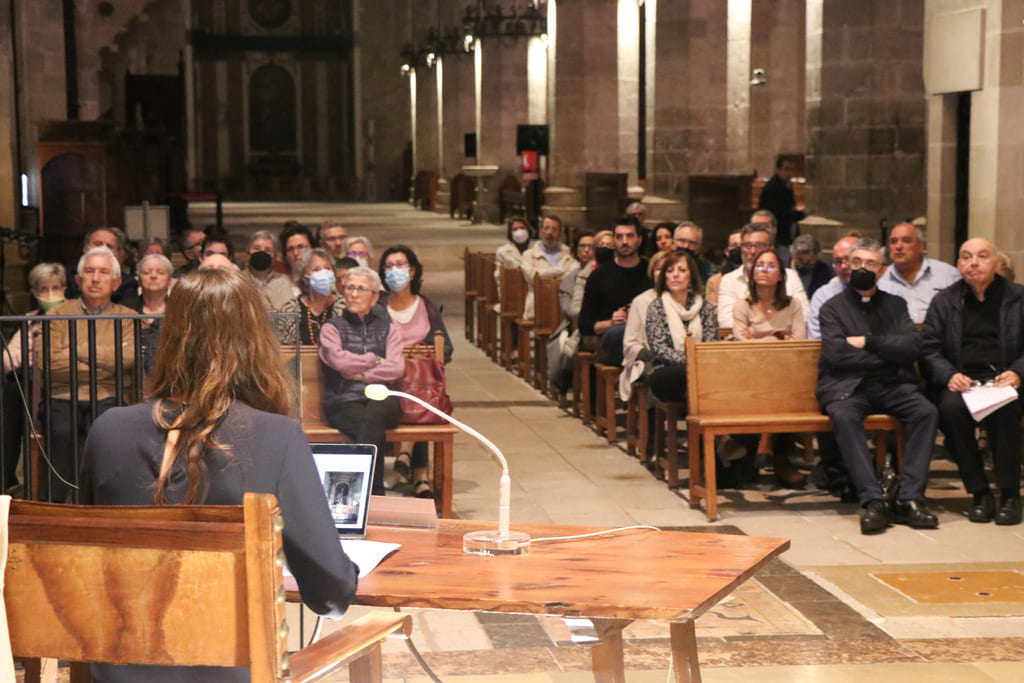 Dr Escalas started her lecture with an introduction in which she stressed that Miquel Barceló himself made it a condition of him being awarded an honorary doctorate that he would do a work in a prominent location in Mallorca, which was finally the Chapel of Saint Peter in the Cathedral. She also broke down the historical journey of the chapel, commenting on the interventions that were carried out in the medieval period, the modern period, the 20th century and, finally, the 21st century. She then described Barceló's work from the start of the project in 2000 to its opening on 2 February 2007, as well as describing the creation of the model in 2001, the preparation of the chapel in 2002 and the ceramic work in 2003 among other topics. She also described the political, religious and economic context of the period and emphasised that the artist's work was the result of the convergence of a set of factors and circumstances that coincided in a unique space and time in history.
More than 40 people attended the presentation in person, while around 140 people watched live on the Cathedral of Mallorca's YouTube and Facebook channels.