Rev. Mons. Pere Oliver Vives
Canon responsible for Pastoral
Rev. Mons. Francesc Ramis Darder
Responsible for evangelisation
Rev. Mons. Antoni Vera Díaz
Baptisms
The Cathedral offers baptisms for children on the 2nd and 4th Sunday of each month at 18:00 (there are no baptisms during Lent).
Registration in the Cathedral's offices.
Preparation: training for parents and godparents will be provided once a month.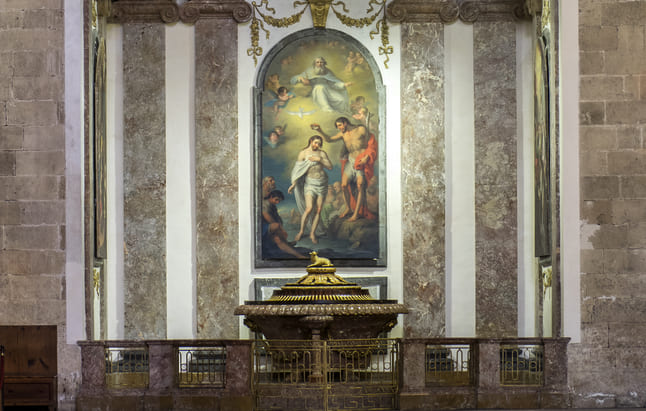 Confirmation of adults
Contact the canon responsible for pastoral directly at pere.oliver@catedraldemallorca.org for any of the sacraments of Christian Initiation of Adults: baptism, confirmation and Eucharist. A personalised process will be provided.
Eucharist
Consult the times of cult:
First Communion: at the times of services, except for Sundays at 10:30.
Wedding anniversaries (25 and 50 years): at the times of services, except for Sundays at 10:30.
Prayers for the dead: at the times of services on any day, except for Sundays at 10:30.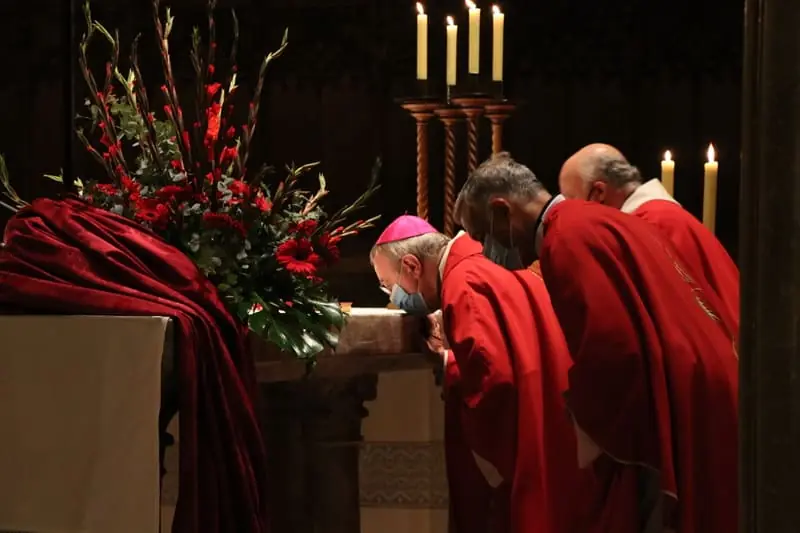 Penance
Saturdays and Sundays, 30 minutes before Mass, or by requesting confession at the entrance or in the sacristy of the Cathedral.
Canon penitentiary: The Reverend Monsignor Ramón Lladó, will attend to you in the parish church of Santa Catalina Thomas, where he is rector.
Marriage
If you want to be married in the Cathedral:
Book a date in advance at the Cathedral office. You will be given information there about the requirements for the marriage file.
Days available for weddings:
Fridays, 19:00
Saturdays, 17:00 or 20:00
There is an option to stream the wedding online.
There is an option of the Capilla de la Seu choir or its soloists singing.
Marriage preparation course (Open to all)
Course 1: Start, 9 October 2022 at 20:00, every second Sunday.
Course 2: Start, 27 January 2023 Fridays at 20:00, every second Friday.
Advance registration is necessary
Register at: sacramentos@catedraldemallorca.org
After registration you will have a personal interview with the canon responsible for Pastoral.
You must participate in all of the sessions.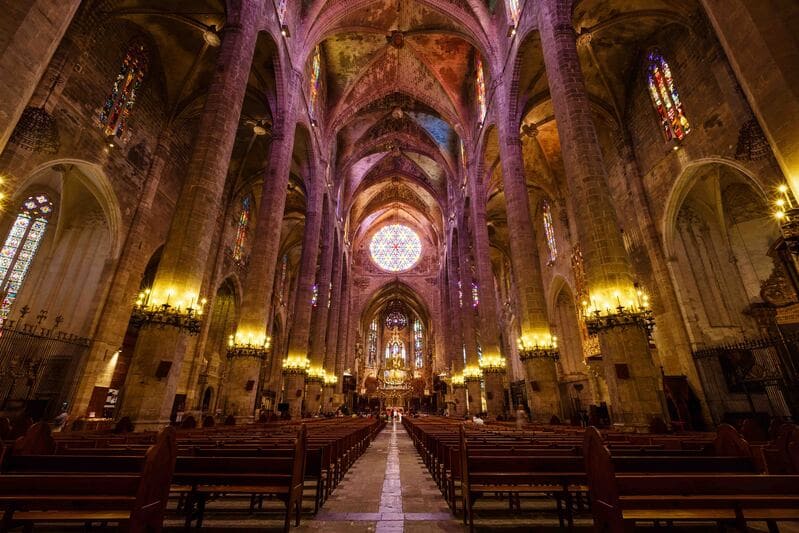 The Cathedral has the: Capilla de la Seu This choir usually performs on Sundays at 10:30 and at any celebrations where it is invited to participate.
The Capilla de la Seu can also participate in your birthday, wedding, etc. celebration. Contact: sacramentos@catedraldemallorca.org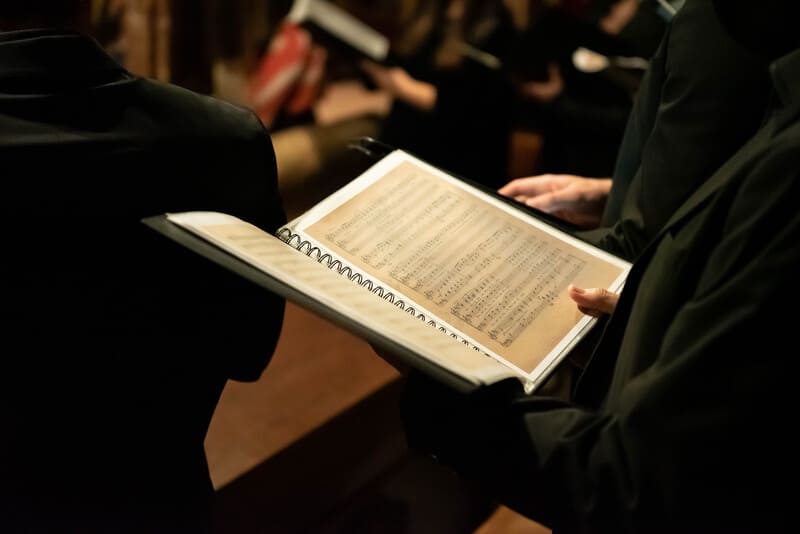 ​Escolanía dels Vermells
The Escolanía choir participates once a month in the 10:30 Mass (2nd Sunday) and the 12:00 Mass (4th Sunday). The Escolanía rests in the months of July and August.
Director: Gloria Berón. escolania@catedraldemallorca.org
Do you want to join the Escolanía? Register